For the 2021 challenge, TYPers were asked to "think outside the box" – quite literally – and use regular old boxes to design, build and embellish something that shows off what makes our company unique. Judges considered teamwork, creativity and tie to Transwestern's purpose in selecting the three winners. Each will receive bonus dollars in their 2022 TYP budget.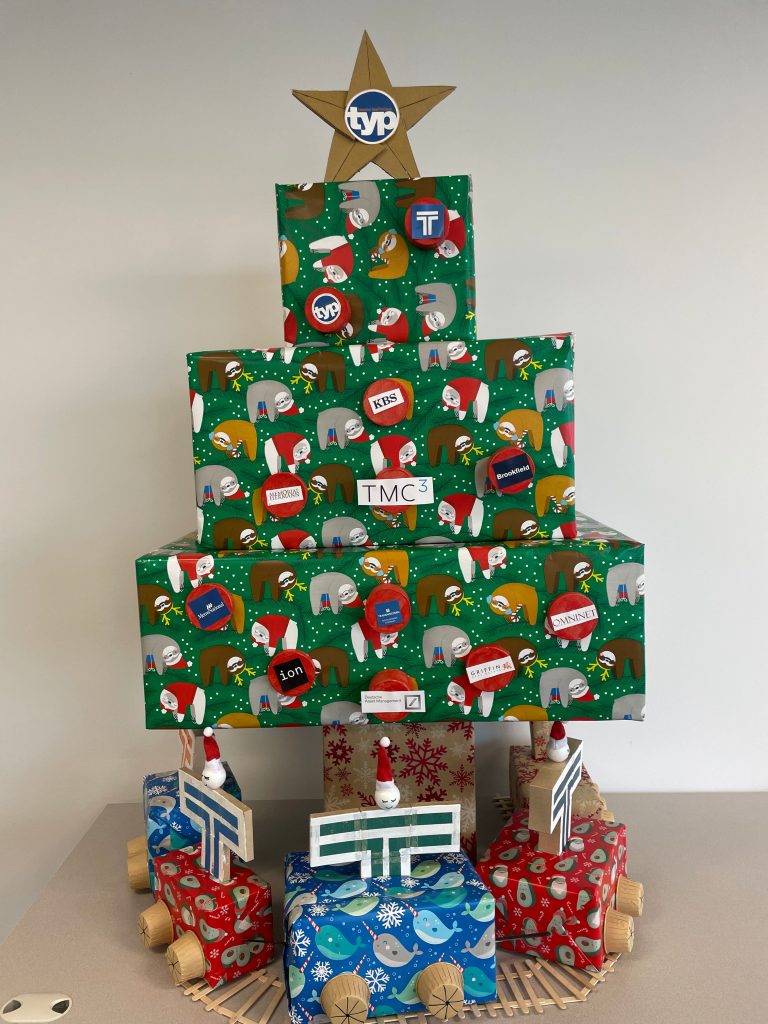 1st place: HOUSTON, Growth Rooted in Enduring Values

This winning submission envisioned Transwestern as a box filled with elements that make up our extraordinary culture. The Christmas tree, which represents our dedication to clients and vendors, is rooted to the train track, which symbolizes the values upon which the four companies in the Transwestern organization operate.
---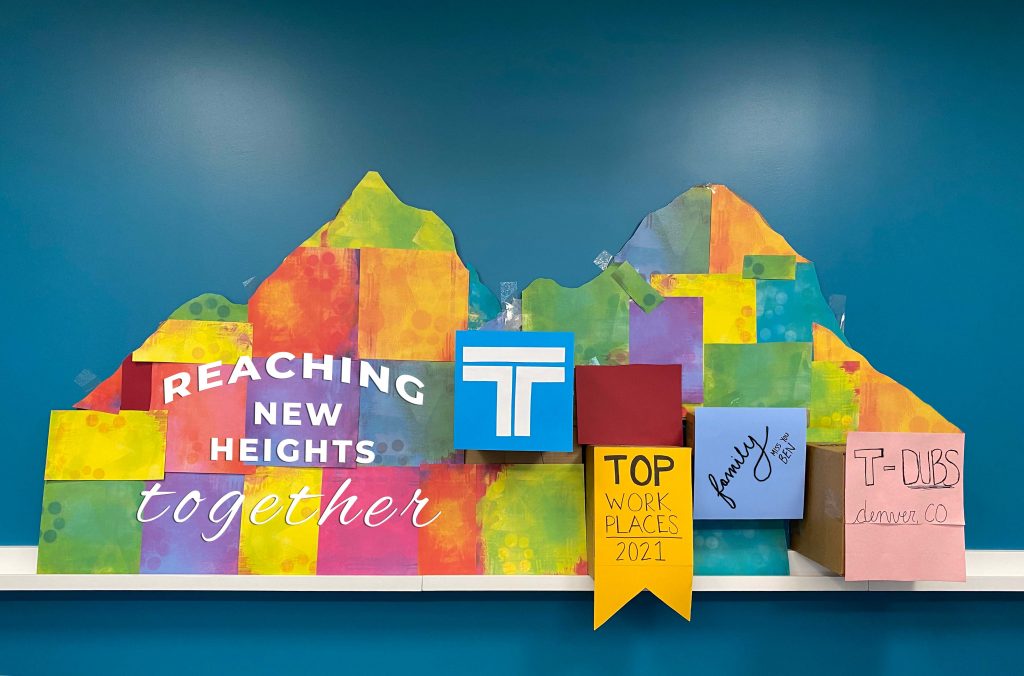 2nd place: DENVER, Reaching New Heights Together

Team members agree that common themes in the office are family and being a best place to work. This entry also pays tribute to Ben Brownlee, who passed away in 2021. Boxes were used to create Denver's beautiful mountain scenery and were layered with brightly colored paper to resemble all the different personalities across the team as well as some workplace accolades.
---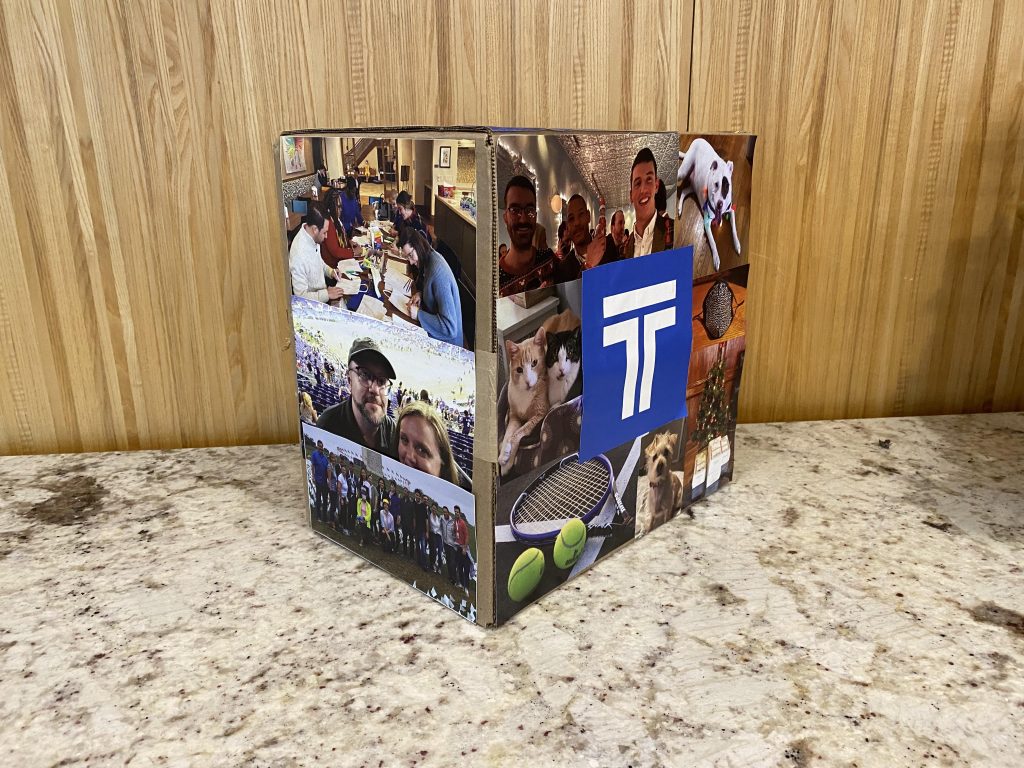 3rd place: MID-ATLANTIC, Empowering People

Since Transwestern is about empowering people to do extraordinary things, the region showcased the individuals who make up the Baltimore, Bethesda, D.C., and Tysons offices and what makes them unique. Participants were asked to submit photos and images that represent them, resulting in a collage of pets, favorite memories, sports, and objects important to team members.
---
Austin TYP

Chicago TYP

Los Angeles TYP
Honorable mention goes to the following offices:
Austin
Chicago
Los Angeles
Minneapolis (they made a TikTok!)